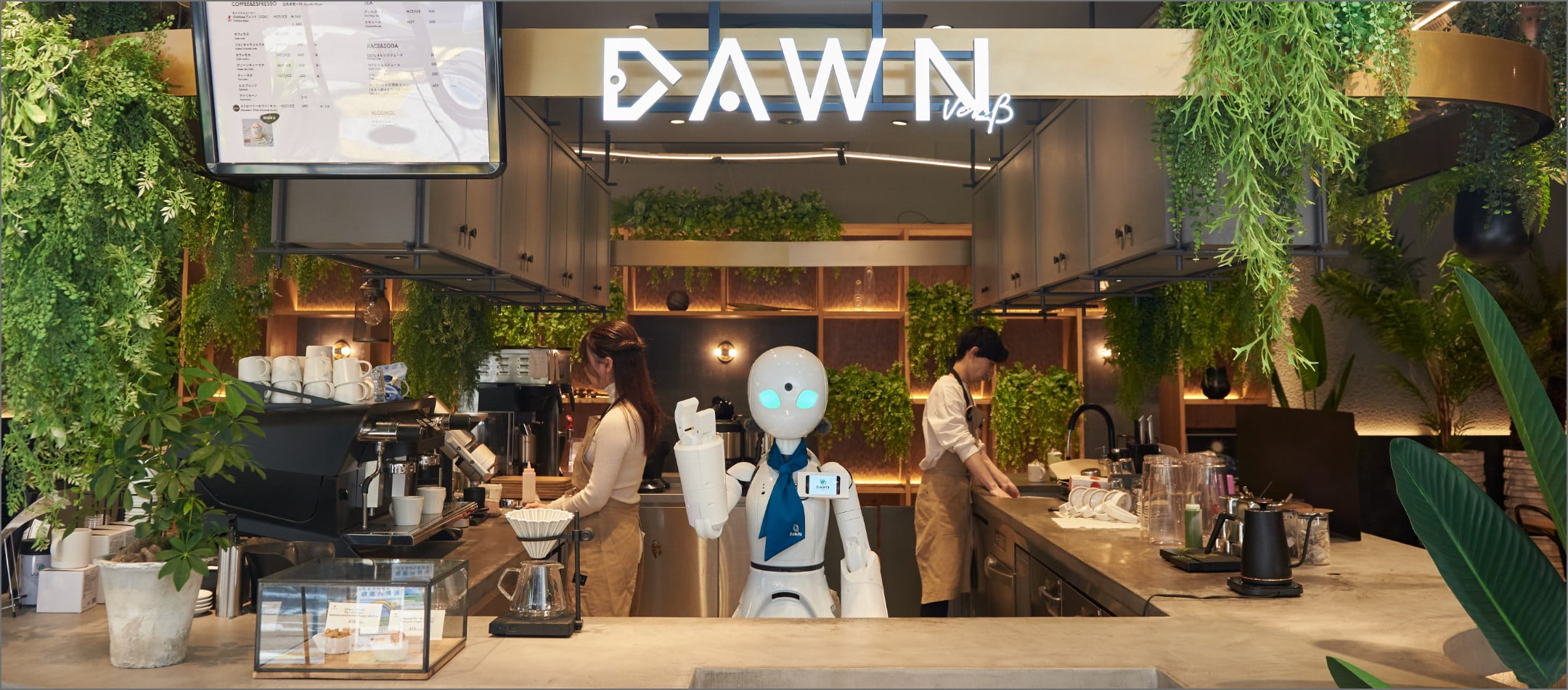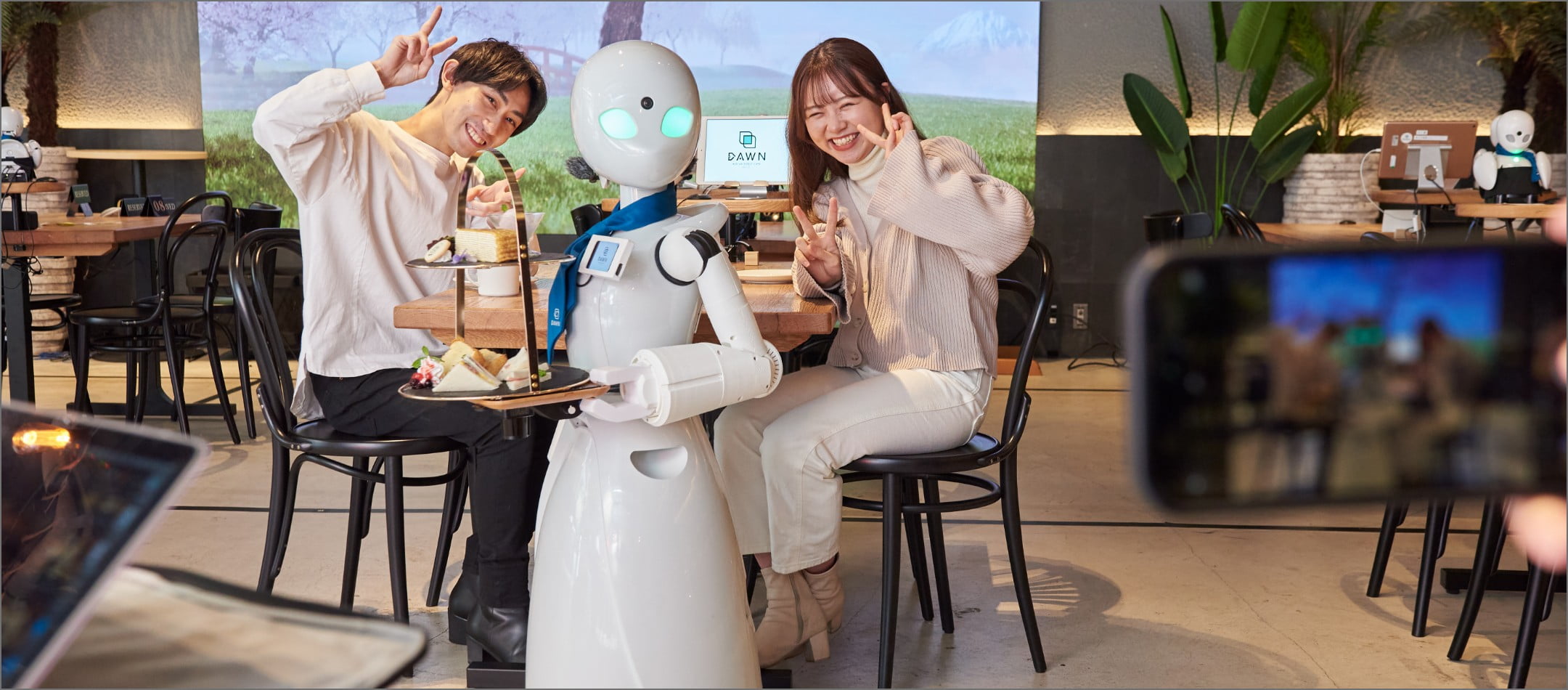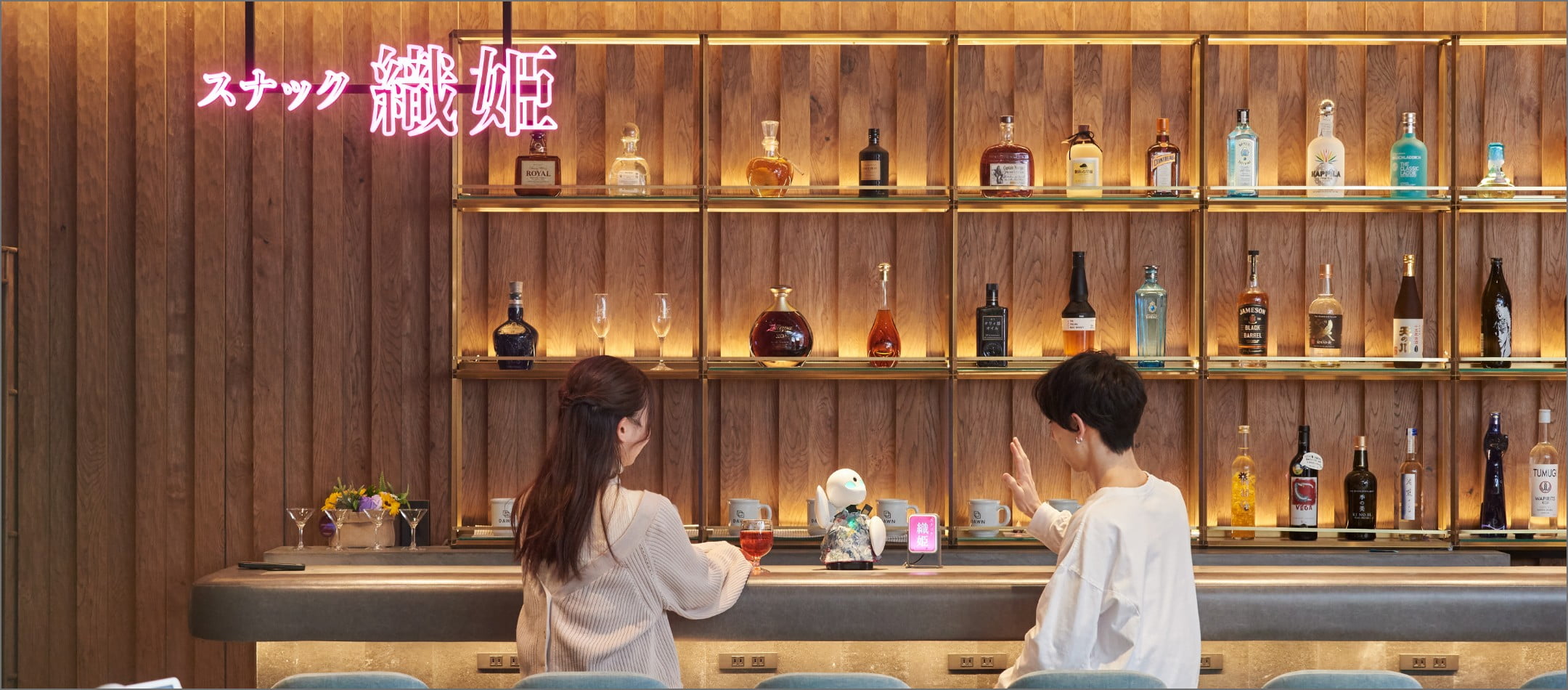 【Notice: Temporary change of business hours 】
We will be changing our business hours temporarily.
Changes are as follows;
<Mar.16(Wed)〜>
● OriHime Diner : 11:30AM 〜 5:30PM
● CAFE Lounge:11:00AM〜5:00PM
● Tele-Barista:12:30AM〜、2:30PM〜、4:40PM〜 *Open only on Tuesdays / Saturdays
<Closed Days>
Monday and Thursday *Open on Holidays

Please note that OriHime Diner will be open 11:30AM 〜 7:30PM until Mar. 15 (Tue.).
Introduction
Once bedridden, it is not possible to live a full life.
We are sure many people have felt this way.
Since 2012 Ory Laboratory has been working towards one goal:
the elimination of "loneliness" from the human race.
We have been working with people with disabilities, searching for ways to create a society where people can meet, work, and live like oneself even if one is bedridden or housebound.
In a time where people live longer than ever, we will all be bedridden at one point in our life. We therefore respectfully refer to our fellow individuals with disabilities as "Bedridden veterans." Despite the presence of our bedridden veterans, there is no role model for how to live life after being confined to a bed.
We believe that in searching for a life past being bound, together with our bedridden veterans, we can find this new way of life.
In 2020, the whole world came to a halt and many became confined to their homes.
The inability to go to places that we used to take for granted has caused many of us to lose our sense of community. As a result, new encounters and discoveries became scarce, and new ways of living are being sought. Casting a light on how many of our veterans have been living so far.
A year after the worldwide confinement has started, we are taking a new step forward in 2021.
Could OriHime be part of the answer to the new way of life past the pandemic?
Could people with disabilities participate in society as themselves, meet new people, and earn salaries?
Can we all, disabled and able-bodied, find new communities and participate whilst being confined to our homes?
Under the current situation, the line between "disabled" and "able-bodied" has been blurred. All of these questions have become very actual and their answers indispensable.
We are right now conducting an experiment to pave this new age, where we shape a new society together, for both those of us who can move about freely, and those who cannot. In doing so, we hope to create a shared sense of community and good memories even in difficult times like these.
Please look forward to our new adventures.
Ory Yoshifuji, CEO of Ory Laboratory
Pilots
In collaboration with more than 50 unique members from diverse backgrounds, we have created a space where customers and OriHime pilots can share new experiences, expanding their social sphere and creating friendships.
We truly hope that you enjoy the space, foods, and experiences that await you together with our OriHime pilots.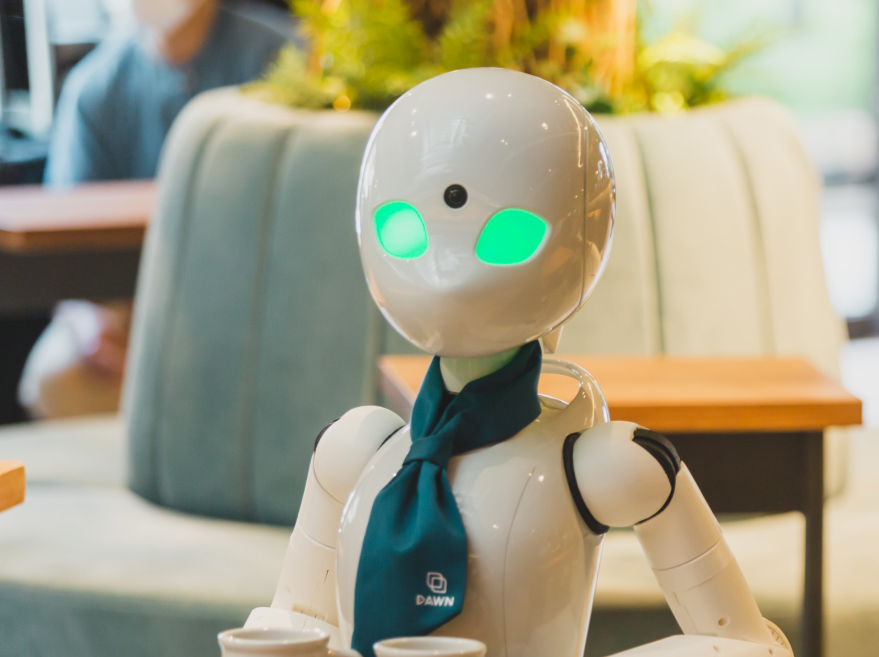 Concept
The "Avatar Robot Café'' is the prototype for the future of business, where people with disabilities, such as ALS, work as a part of the staff. These staffers, called pilots, remotely control avatar robots OriHime and OriHime-D. The aim of this cafe is to create and share opportunities for those who want to work, but cannot do so due to their medical or physical conditions. Our ultimate goal is to use technology as a means to lower the many obstacles that prevent people from participating evenly in society, creating a more inclusive society where avatar robots are the norm.
This project was started in 2018, and has been updated 3 times since then. In June 2021, we opened a permanent, laboratory café in Nihonbashi, Tokyo for further social implementation and conducting experiments. Please visit us to see what the future has to offer for all of us.
System
There are two types of seating sections: the OriHime visitor seating section, where reservation is recommended, and a general seating section that does not require a reservation.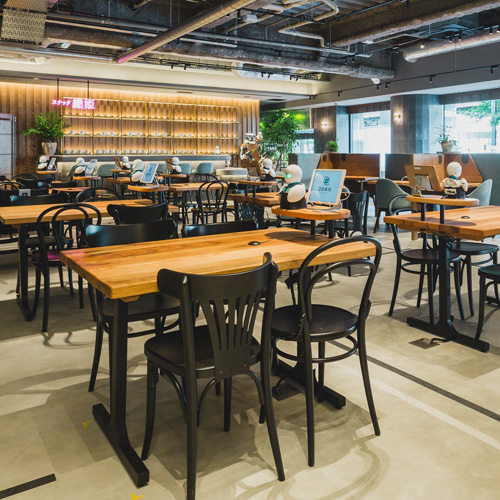 An OriHime pilot will visit your table to take your orders and serve you.
You can enjoy our original diner-inspired food, sweets and drinks produced by TAILORED CAFE while talking with the OriHime pilot, who is working remotely.
Coffee produced and directed by TAILORED CAFE will be served.
Reservation recommended: Seating time is maximum 75 minutes
Min. one order per person.
Please choose from:
Plate set (¥2500), Sweet set (¥1800), Kids plate (¥1000, for children in elementary school or younger)
※ Customers younger than 3 do not have to order.
※ Either a set or plate must be ordered.
【Option】OriHime Rental
(※Only available with a reservation at the OriHime Diner.)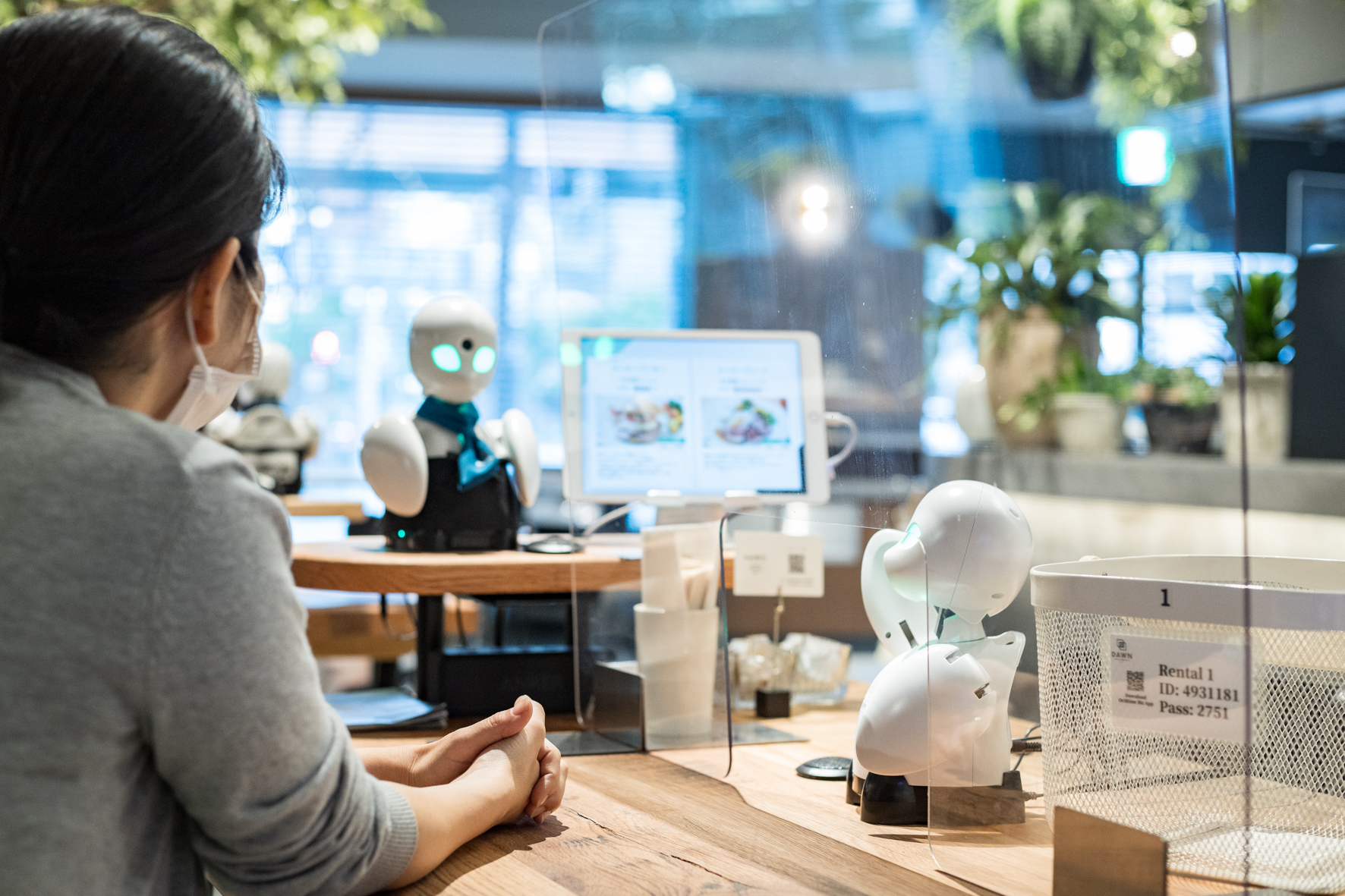 In-store OriHime Rental

(+2,000yen / 2h rental)
In this course,friends and family from far away can operate a rental OriHime and enjoy the avatar robot café together with you. You can also use it for an in-store robot operation experience, where you become the pilot. (*Not to be confused with the OriHime pilot staff serving you.)
Please arrive 10 minutes before your reserved time.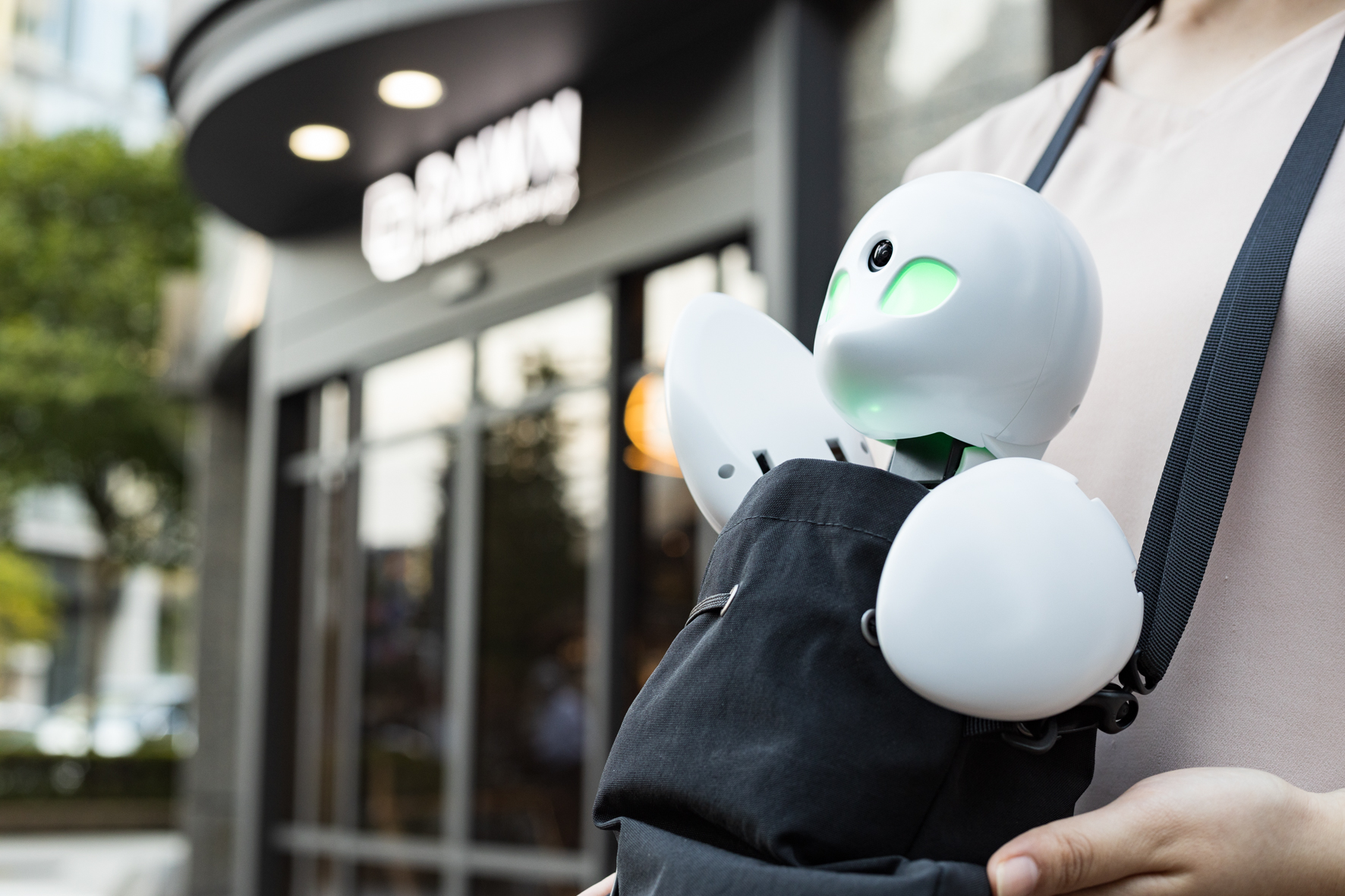 OriHime In-store Rental & Sightseeing
(+5,000yen / 5h rental / Available only for reservations
before 14:00)
This course allows you to take an OriHime out of the restaurant after dinner and enjoy sightseeing in Tokyo with your friends and family from far away.
Please arrive 10 minutes before your reserved time.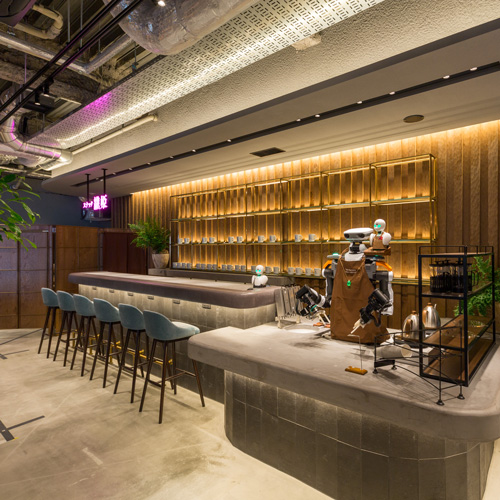 Former baristas, now barista pilots, will remotely control the "TeleBarista OriHime x NEXTAGE", and brew your coffee right in front of you. At this seat you can choose the blend of your coffee and the chocolate you like, the drink will be brewed and served to you by the pilots.
※ Licors are not served by the "Telebarista OriHime × NEXTAGE".
Reservation required: Seating time is maximum 45 minutes
2,000 yen per reservation (tax included) *includes 2 cups of coffee and chocolate to your liking
[ Section C ]
CAFE Lounge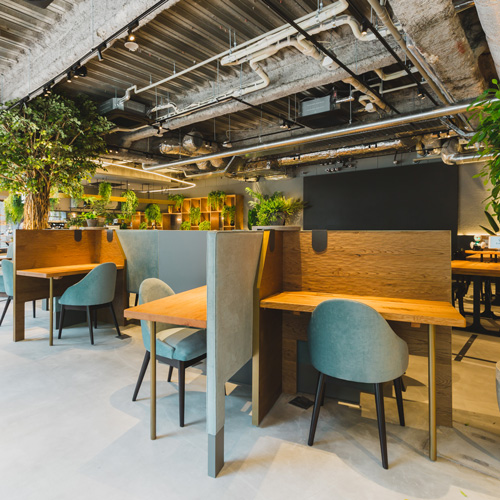 This section is for casual, everyday use where you can enjoy our special blend coffee, hot sandwiches and other snacks from TAILORED CAFE, a completely cashless personalized café. We offer a membership program with a fixed monthly subscription plan for the "COFFEE App," TAILORED CAFEs exclusive application.
※ It is possible to view Sections A and B from Section C. (Entry into other sections is not allowed.)
Walk in available.
For more information about the menu, please download the app from here.
PR Zone / No reservation required
Shop & Sponsor PR Corner
Ory Laboratory Product Testing Corner
Shop Information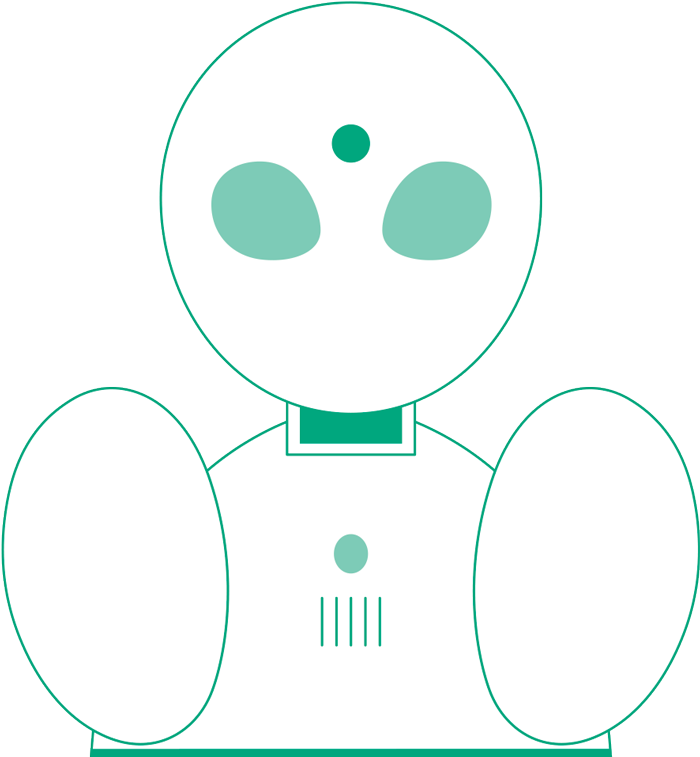 There are variety of chairs in the cafe!
Have fun choosing which chair to sit in, and find your own favorite type.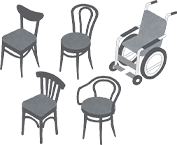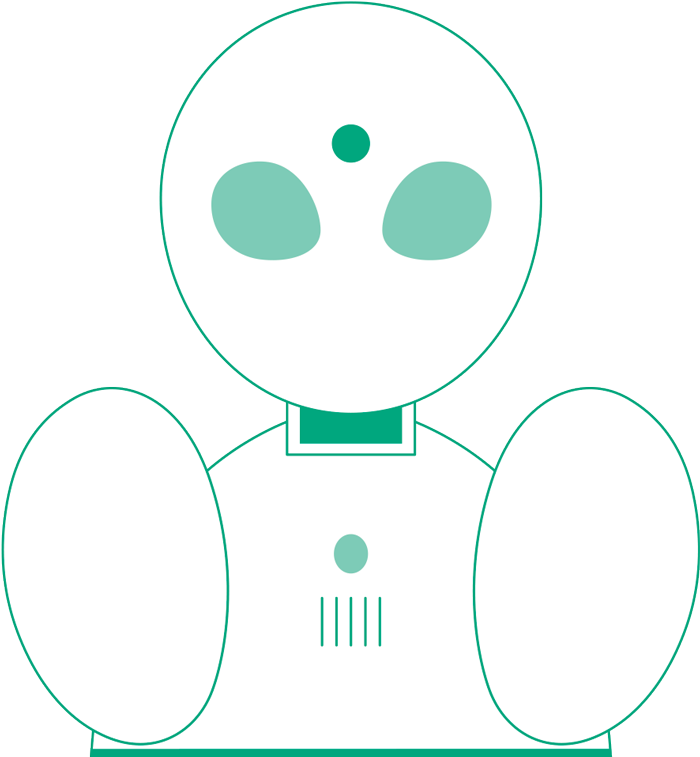 The interior is optimized for experiments!
Large screens, cameras, and multiple power lines are located within the café. Not only is it a café, but it is also a sophisticated experiment field.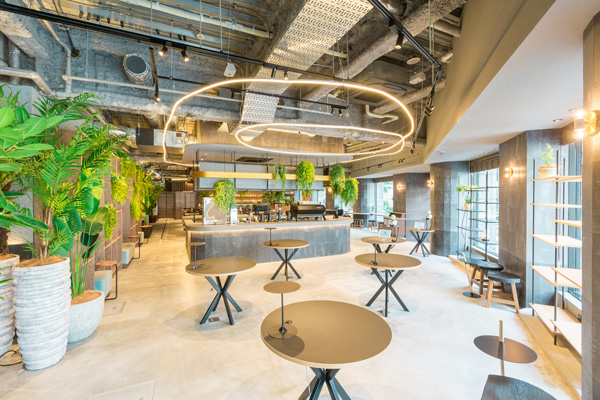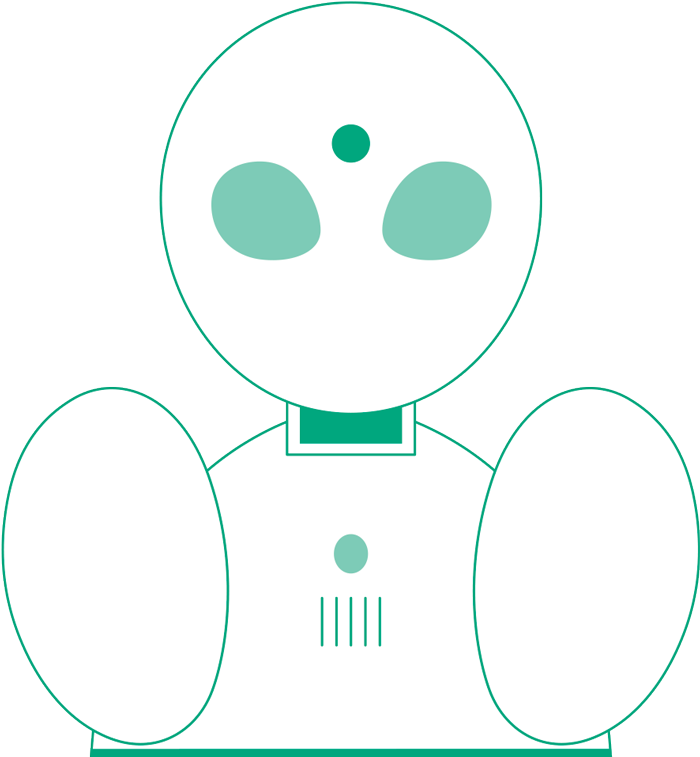 The secret about OriHime-D's eye color
Unlike its smaller version, OriHime-D can change eye color to other colors than the basic green. Pilots who work through OriHime-D can change the eye color depending on their mood on any given day, or match it to their favorite sport team; it is entirely up to the pilots. Being able to freely choose eye colors adds another layer for the pilots' to express their unique personalities.


This is the area where OriHime pilots will take your orders and serve you. You can enjoy our diner-only meals and drinks while chatting with the pilots. Ory Yoshifuji and the engineers from Ory Laboratory will sometimes be around conducting experiments. Witness the world's most advanced trial & errors on the spot!
MENU
The first and second Avatar Robot Café were both limited events, and only served beverages. In this permanent version, we aimed to expand the experience combining it with delicious meals. We have prepared a special menu with this goal in mind, along with future plans to add more dishes upon request and in accordance to the season.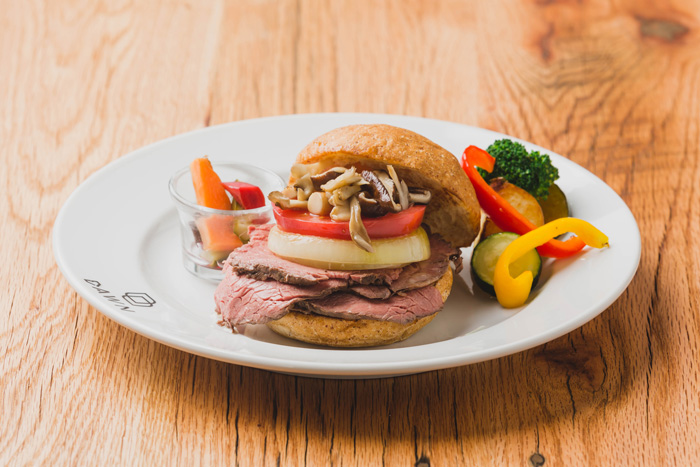 Accessibility
There are no steps in the store.
Our store is designed with wheelchair users in mind.
Wheelchairs, including stretcher-type and electric wheelchairs, are able to enter the store freely.
Assistants and helpers are counted in the number of visitors.
Power supply can be rented for charging medical equipment such as ventilators and electric wheelchairs.
Barrier-free toilets with ostomates and assistive beds are available in the restaurant.
Please refer to the menu page for information on meal support.
Support Information
We've reached our crowdfunding goal!
Thank you very much for your support!
Total amount of support: 44,587,000 yen
Final number of supporters: 2,156
Click here for the crowdfunding site
Access
3-8-3 Nihonbashi-Honcho, Chuo-ku, Tokyo 103-0023, Japan
Nihonbashi Life Science Building 3 1F
(Formerly Toho Building 1F)
Nearest station
Tokyo Metro Hibiya Line Kodenmacho Station 4 min. walk
JR Sobu Line Shin-Nihonbashi Station (Exit 5)
Tokyo Metro Ginza Line Mitsukoshimae station 7 min. walk
JR Yamanote Line Kanda Station 10 min. walk
Contact Us
FAQ (Frequently Asked Questions)
Barrier-Free Services
For customers who need dietary support (weaning food, dysphagia, etc.), we lend out cooking equipment. We also offer a stretcher service and power supply for respirators. Please let us know in the remarks column when you make a reservation.
COVID-19 measures
In order to prevent infection in our stores, we are taking measures based on the Tokyo Metropolitan Government's guidelines for preventing the spread of infection. We take each customer's temperature, and we provide alcohol for disinfection. We ventilate the interior often as well as conduct daily health checks for each staff member.
About
You can observe the reserved areas (OriHime Diner, Tele-Barista) from the general cafe seats. But please do not enter the reserved areas.
Merchandise & Sponsor Area
There is a Merch & Sponser Area in which you can get our original merchandise. *No reservation is needed.